While technology and music events are happening left and right in Manila, Tech and Music in one gathering is definitely a score!
Taking place last October 26, 2013 at Black Market, Chino Roces – Sabio Sts, Makati City, SYNC: Music + Tech was a mini-conference that took a look at how musicians today are using digital tech to create or promote music.
You can find the list of talks and speakers here: https://syncmanila.eventbrite.com
My favorite part was when Caliph8/Bent Lynchpin shared about his creating process. It was an actual demo with vinyl discs and it was jaw-dropping!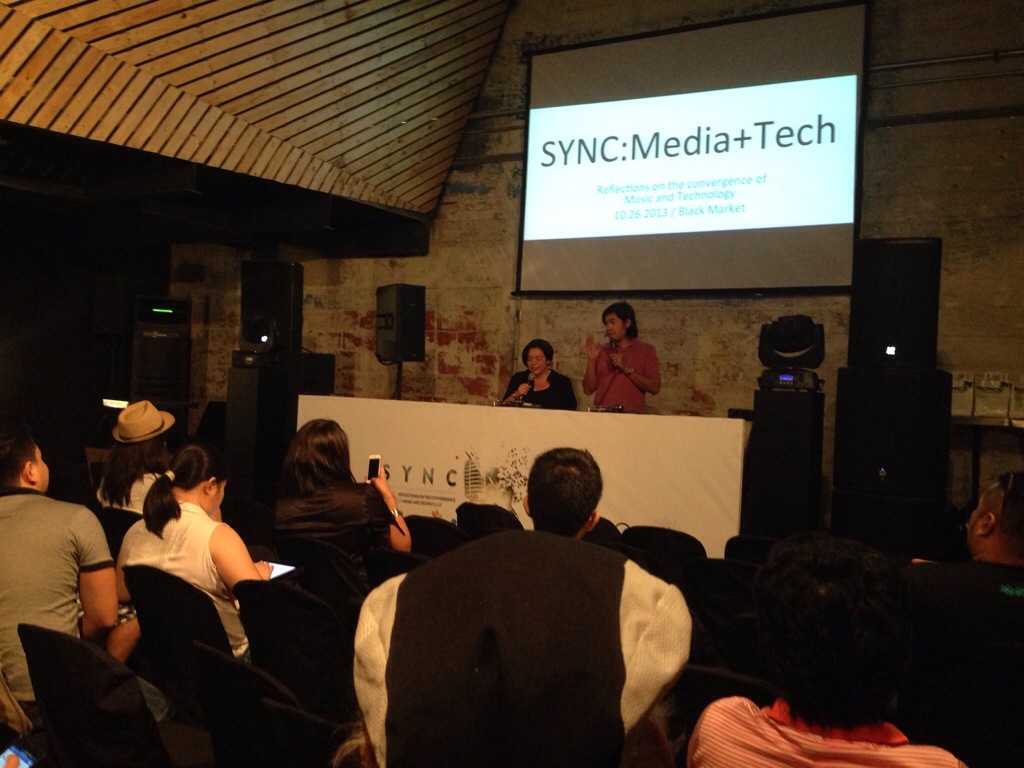 Sync: Manila + Tech was presented by Smart DevNet and Smart Music supported by PhilMusic.com, Radio Republic, Black Market, NDFY.me, pindiemusic.com and pindiegear.com.
I was helping with the registration along with Franz, Hans, and Lope. After the program proper were performances then we stayed inside. With free flowing drinks, we occupied a table and decided to play a game together with Drei's APC friends. The game was called 7-up. I had a great a time!