The couple that wanders together, stays together! So happy to announce that Franz and I just celebrated our 2nd anniversary! Yay! Dont worry, ill spare the cheesy details of how in love we are. Lol. Instead, ill be sharing how we spent the day.
We are the wandering and on-to-new-experience type of pair. We've reached so many places in our two years of being together. We went to Cebu, Bohol, Oroquieta City, Sinacuban (Misamis Occidental), Baguio, Bulacan, Zambales, Batangas and just recently Antipolo.
Our anniversary is 31st of October. This year happens to fall on a Thursday. How did we celebrate while in Manila?
BIKING TOUR IN INTRAMUROS
Franz hasn't been to Intramuros and biking is one of his favorite things to do so it was in the first in our schedule – a biking tour of the historic walled city!
We rented a pair of bicycle at White Nights Hotel with tour guide, Kuya Adrian. That was PHP 500/person per hour with gears. Kuya Adrian showed us around the area and also had a little trivia game with us! Felt like a high schooler on an educational field trip with history and all! After an hour, we had back at the hotel to return the bikes and have merienda.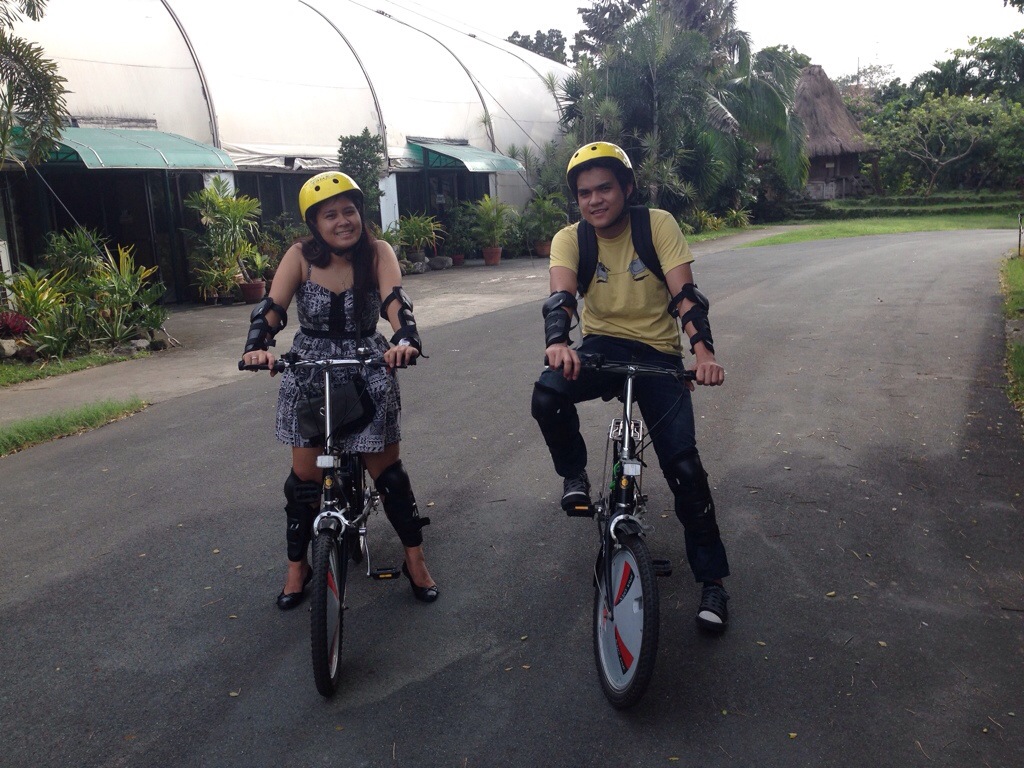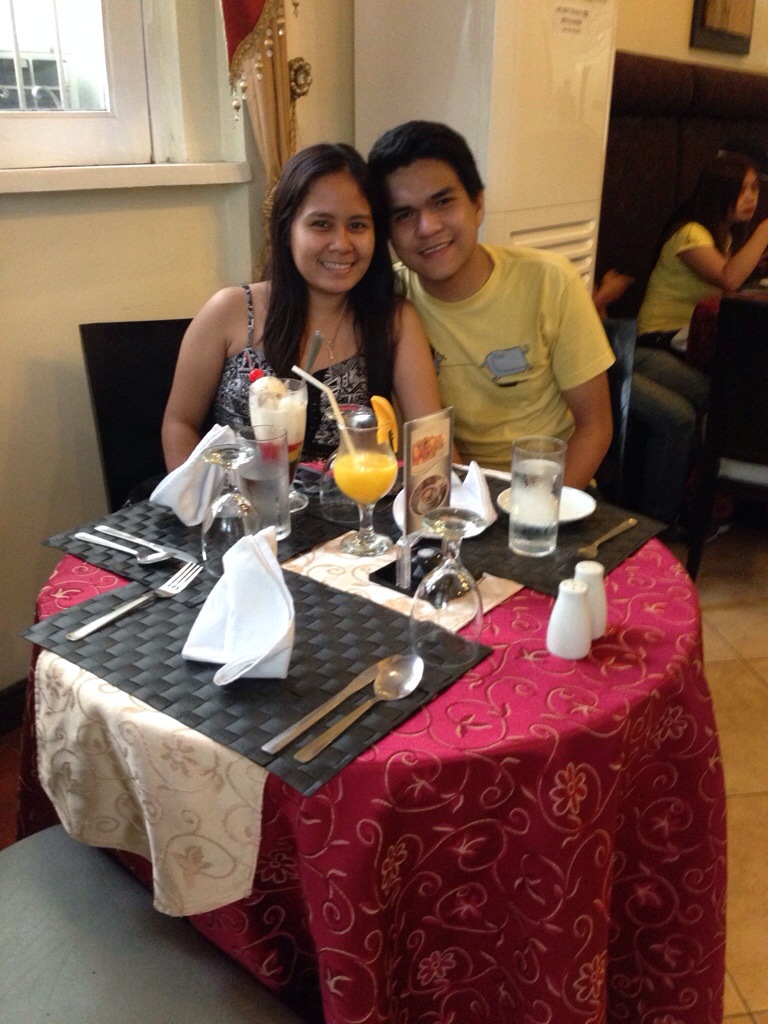 ICE SKATING AT MOA
Next was ice skating at Mall of Asia Ice Skating Rink. Another first of his. Im impressed at how fast he was learning. Took me quite a long time to figure out to make big steps! It was fun! Plus no one fell on our butts! Haha.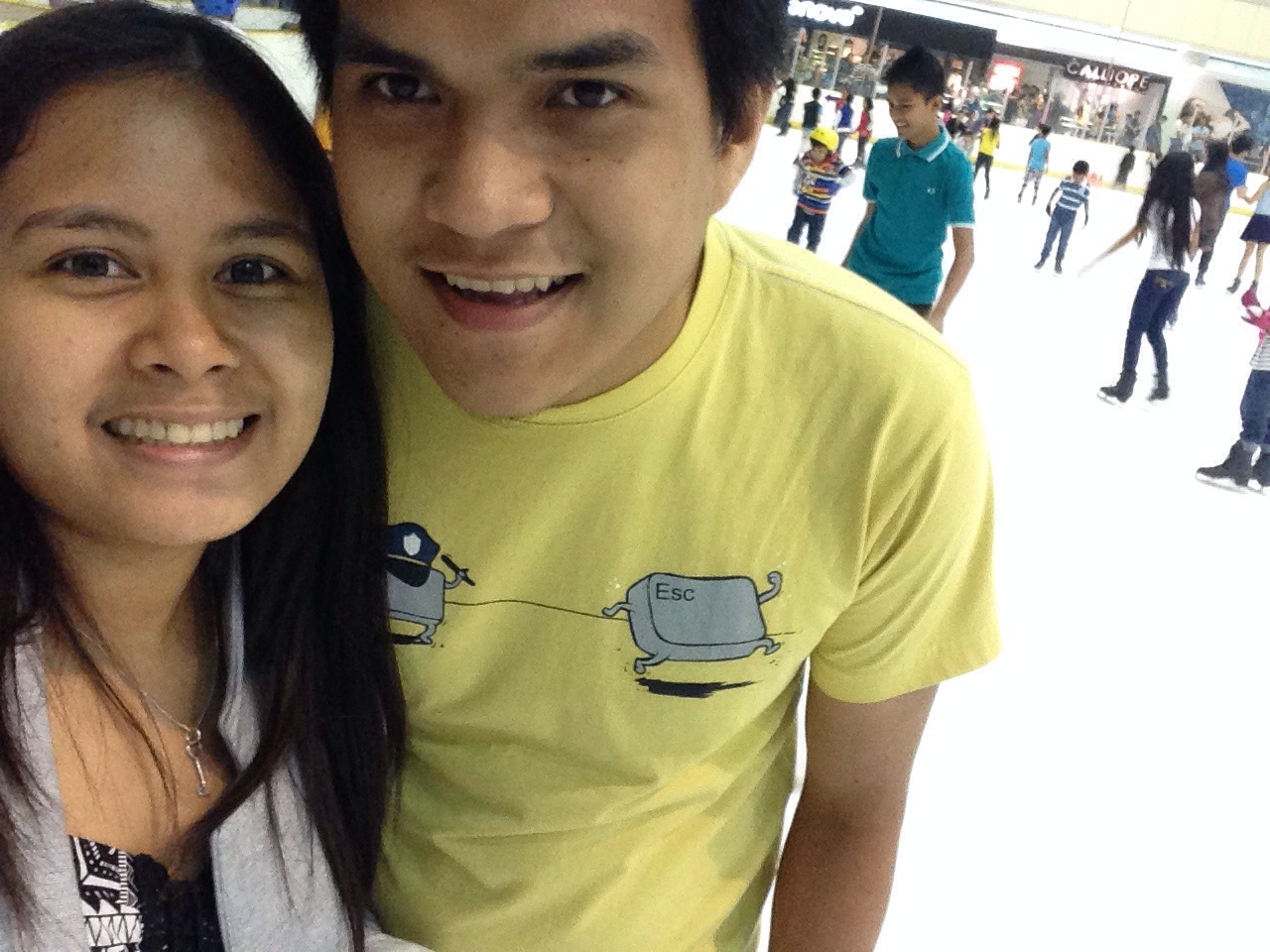 Then we went pigging out after and prepared for our trip early the next day to Bosay Resort, Antipolo. Celebration not yet over!
P.S.
This is Franz's anniversary present, a Pandora bracelet with a dolphin charm. Beautiful isn't it?