Summer wouldn't be complete without a trip to the beach! San Antonio, Zambales offers a perfect package for outdoor junkies who love mountain trekking and beach swimming at a super affordable price!
For just 2D1N and a budget not more than PHP2,000, we were able to visit Camara Island, Capones Island, Talisayin Cove, Anawangin Cove and camped at Nagsasa Cove. We had Frisbee, rounds of drinks and stories, star gazing with shooting stars, night swimming with sea fireflies, swimming with corals and fishes, swimming with large waves and many more swimming!
To know the highlights of our escapade, read on!
Day 1
We met at Victory Liner – Monumento at 3AM for a bus ride to Zambales and arrived at San Antonio past 10AM. Then we rode tricycle to Pundaquit San Antonio. We had our lunch at a cottage before heading out for our boat adventure. There were 15 of us: Haifa (me), Franz, Lope, David, Jossie, Erwin, Leah, Mac, Monique, Johnny, Teteth, Lester, Gene, Edgar and Michelle. We rented four boats for the whole trip.
First checkpoint: Camara Island! It's a pretty white sand beach where all we did there was take pictures then head out to the next island! LOL!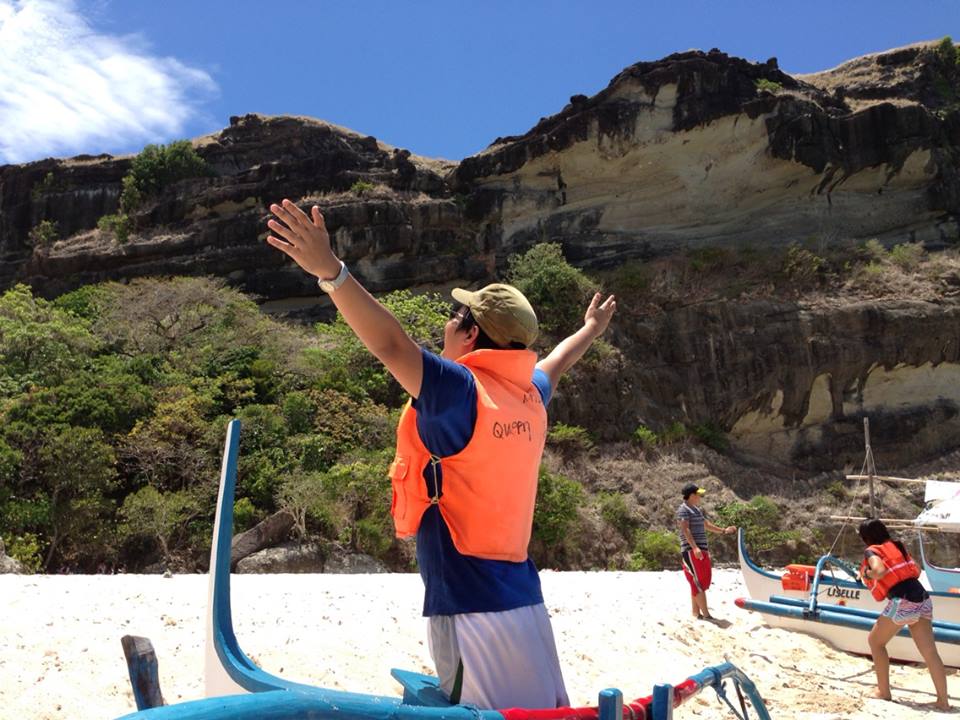 Second checkpoint: Capones Island! Well, this island has its share of challenge! A 10-minute trek to the old and rundown Capones Lighthouse! Something striking during our trail was there were so many one-side broken shoes and slippers on our way! Franz said, there was a shoes/slippermonster hiding somewhere in the island. haha. The lighthouse had the most beautiful and peaceful scenery!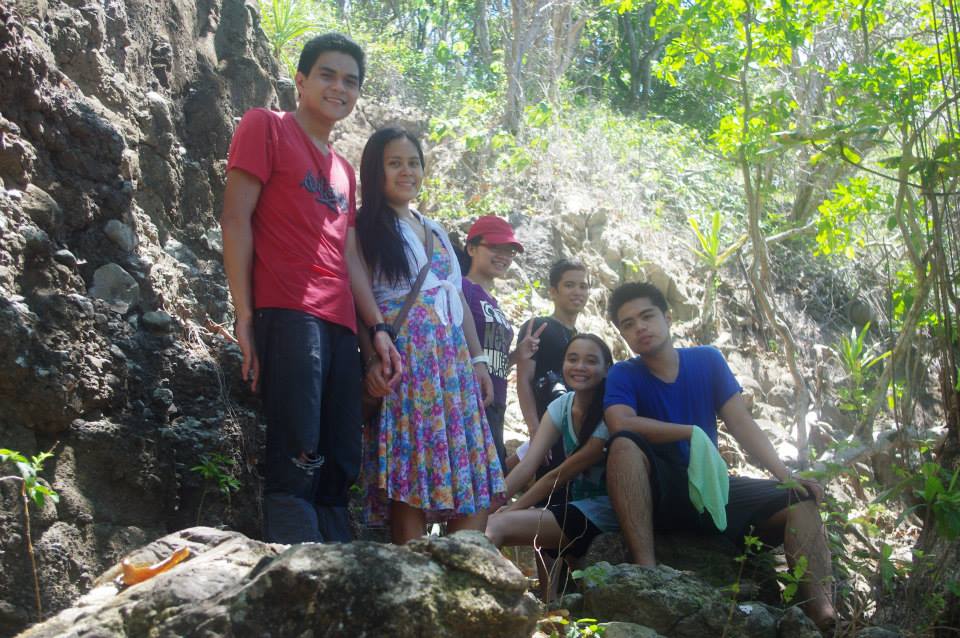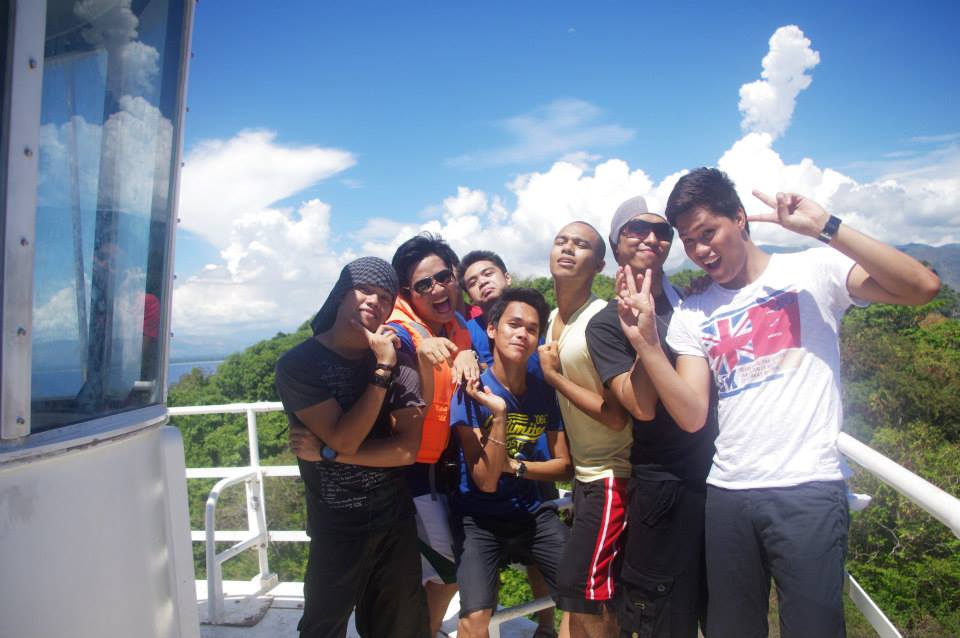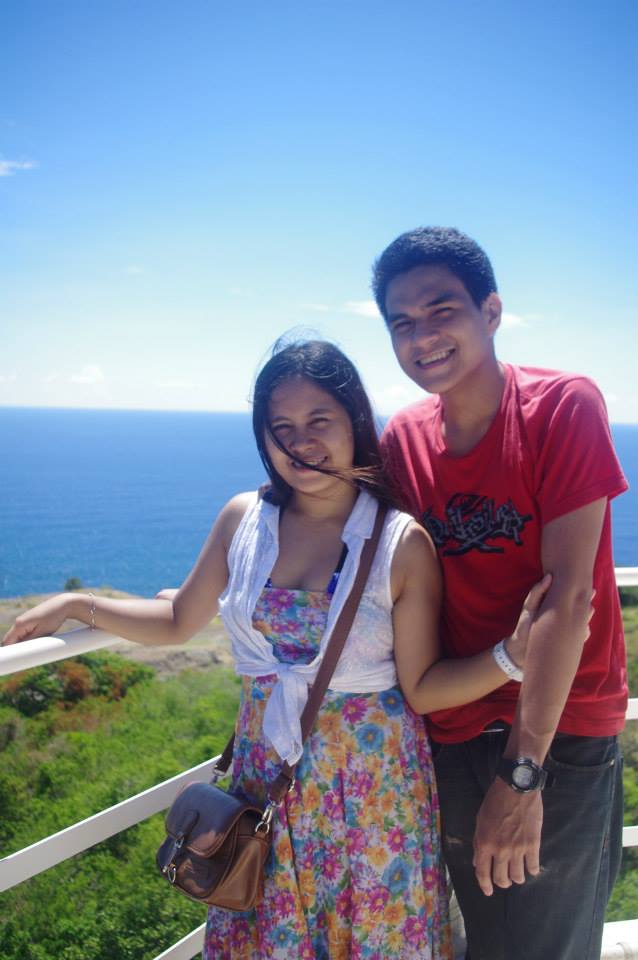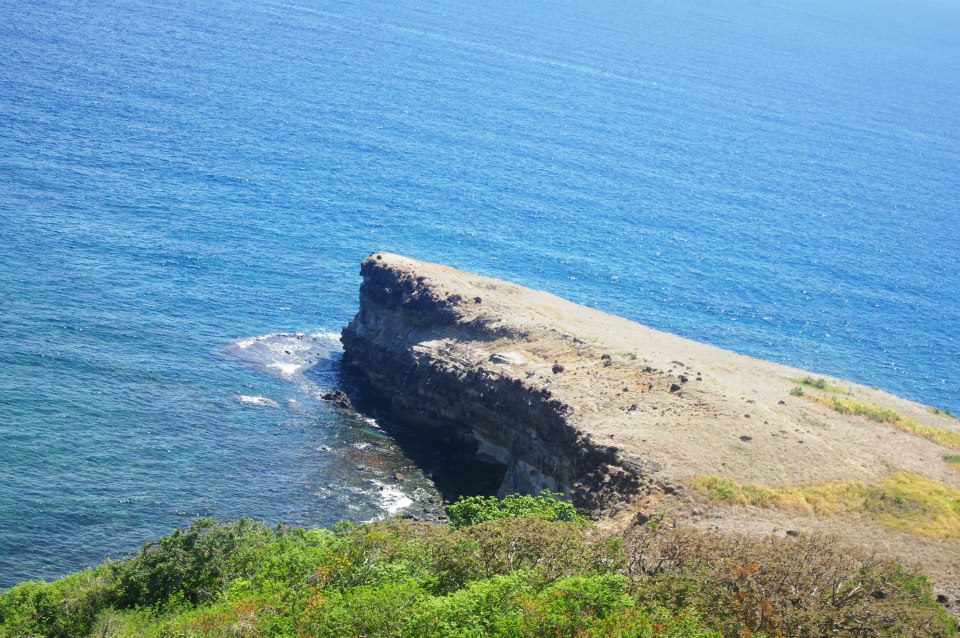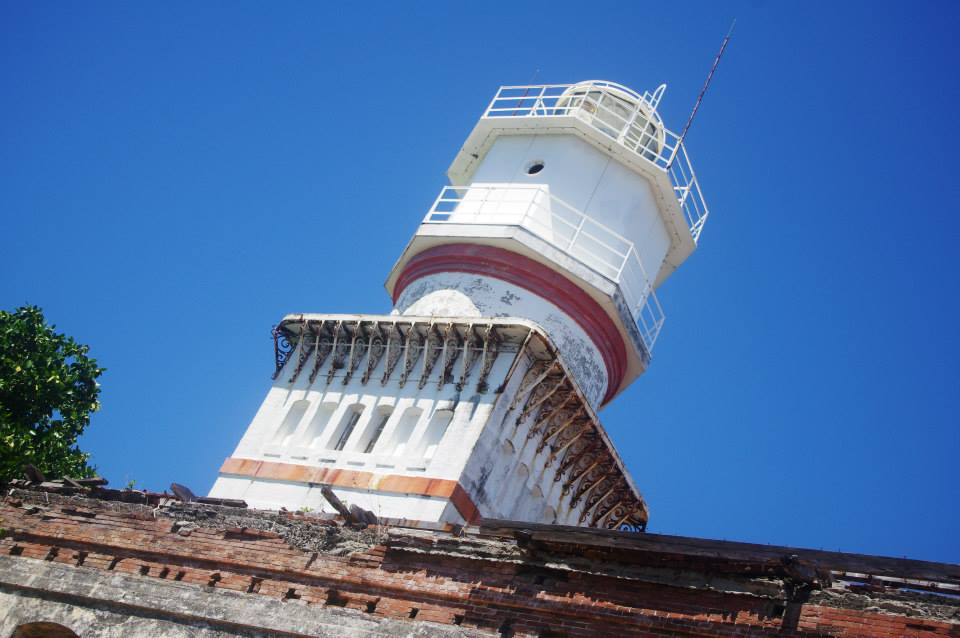 Third and main checkpoint: Nagsasa Cove!
When we arrived there, most of the cottages were already occupied and tents were already set-up. The place had a young atmosphere. Tourists were mostly on their 20s. We set-up out tents then started preparing for dinner.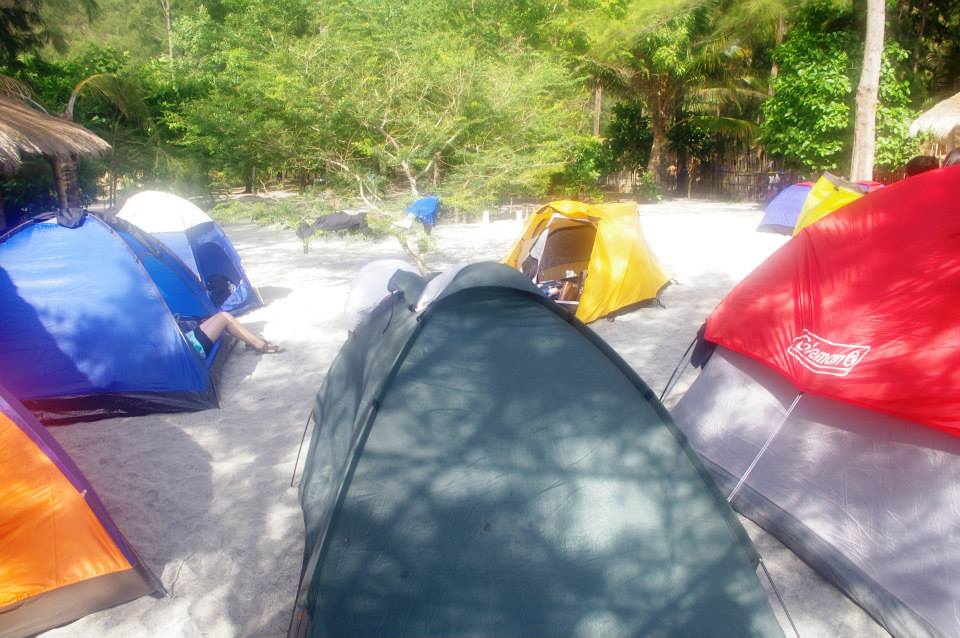 While others were preparing dinner, I was playing Frisbee with David, Franz, Lester, Monique and Mac. I knew how to throw the disc forehand but my backhand just sucks as it executes an unintended curve. Then with Franz and David to coach me, finally, I learned to give awesome backhand throws! And that's a highlight!
We had dinner, swimming, washed up and rounds of drinks at the center of our tents. While half of the group were really in my close circle of friends, the rest were new. And it was nice to get to know them with the drunk Lope facilitating the topics. After that, everyone decided to call it a night and went to sleep.
Day 2
I woke up at quarter to three and woke up Franz. As he suggested during the day, we went out to the sea to have a swim and complete #12 of my bucket list. It was a beautiful time to swim with the moon and stars all over the sky. Then we were surprised to see sea fireflies around us! We didn't swim that long because it was freezing cold. So we went back to the shore, lied on the beach and observed the stars. He brought his phone with constellation app so we were looking for constellations then surprise, surprise! We saw shooting stars! There were at least 5 of them.
Sun came out and we prepared for another day of awesome adventure!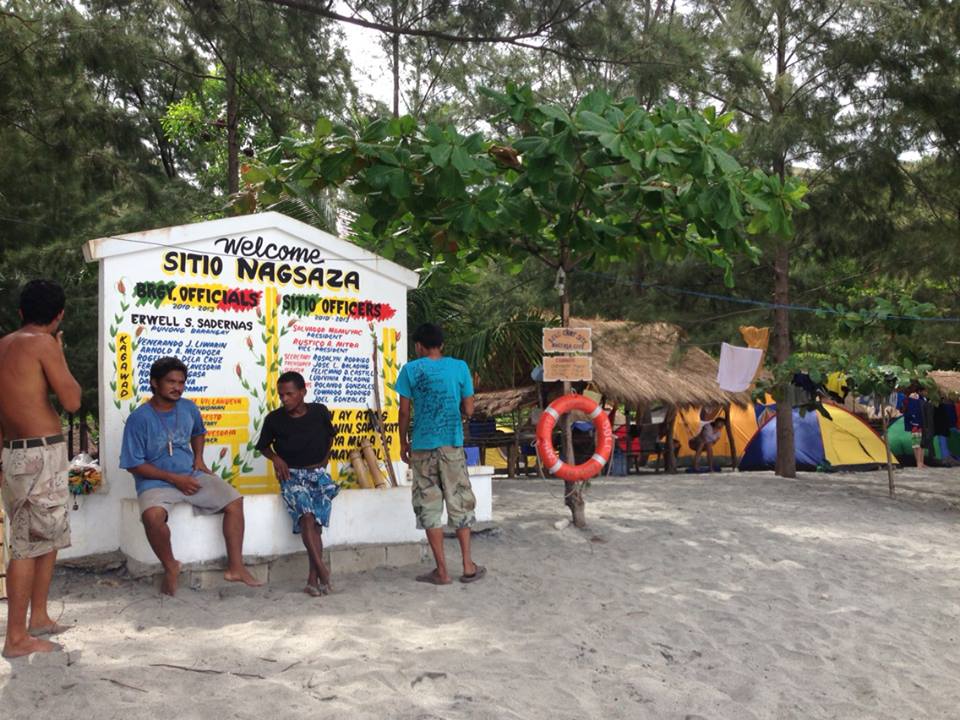 Fourth checkpoint: Talisayin Cove! Even when just few meters from the shore, the water was already deep. So we swam wearing our orange life vests. Down the water awaits a surprise of corals and fishes in different colors! Luckily, David brought his goggles and we were able to witness such natural treasures!
Fifth checkpoint: Anawangin Cove!
Before fully arriving at Anawangin Cove where the sea was still blue, we jumped off our boats to swim. It was a scary sight below because everything was blue even with the goggles. Who knows how deep that was. All I know is that if I was to remove my life vest, I'm gonna drown and die! (scary thought for a person who doesn't know how to swim. haha)
Then at Anawangin, we had our last swim and played with the big waves.
After almost an hour boat ride to Pundaquit shores, we washed up at Manong Johnny's place, had super late lunch and head back to Manila with memories worth highlighting.
Photo credits to Lope Emano and Johnny Villas.