Crossing out 6.12 of my bucket list is Davao City! Yay! This beautiful place is like Manila less the crowd and traffic!
I flew to Davao City with Terence and Mike last October 19 for DevCon Project Management Camp (Davao).
At NAIA Terminal 2 7AM, we had breakfast and saw local celebrities like Rhian Ramos and Jericho Rosales. Then off to Davao!
When we arrived, the sun was scorching hot! We checked in at Green Windows Dormitel. We had lunch then went to Ingenuity Office which was just two blocks away from where we were staying.
During the camp, i was pretty comfortable with the DevCon team there. Maybe because I speak the same dialect or they're just naturally welcoming and fun. It was great to see how eager the participants were to learn and explore how they could use scrum at work. Overall, the camp went well! Great feedback too!
We went back to our hotel, took a short rest then my favorite part of the trip, exploring the place!!!
ABREEZA MALL
It was the first mall we stepped into. It was beautiful. Many high-end shops and less crowded too! Mike, Terence and I were about to meet the DevCon Davao team for dinner. We met at Coffeebean.
YELLOW FIN
Great seafood. 9 boys and 1 girl. And our expense was only 1,700 pesos! I was stunned! I don't remember what the guys ordered but it was delicious! There was huge tuna, clam soup, some part of tuna i forgot the what part that was then adobong kangkong. The clamsoup was my favorite dish during that meal.
ALING FOPING'S HALO-HALO
Our next stop! They all recommended we try this halo-halo so we did! While all of our companions were developers, you can already imagine what topic we were discussing – CODE. It was the first halo2x ive tried that you can customize the ingredients your halo2x! I wish i could double the serving of leche flan but it wasnt allowed. Awww. It was yummy nevertheless! Each halo2x costs 110.
BLUGRE'S CAFE, MATINA'S TOWN SQUARE
We spent the rest of the night at Blugre's. With great bands playing in the background (just enough distance so we could still hear each other), we shared many stories about the tech community. And software tools too! I found out that the last order of bars there was 12midnight and they can't do anything about it because mayor's order. Haha.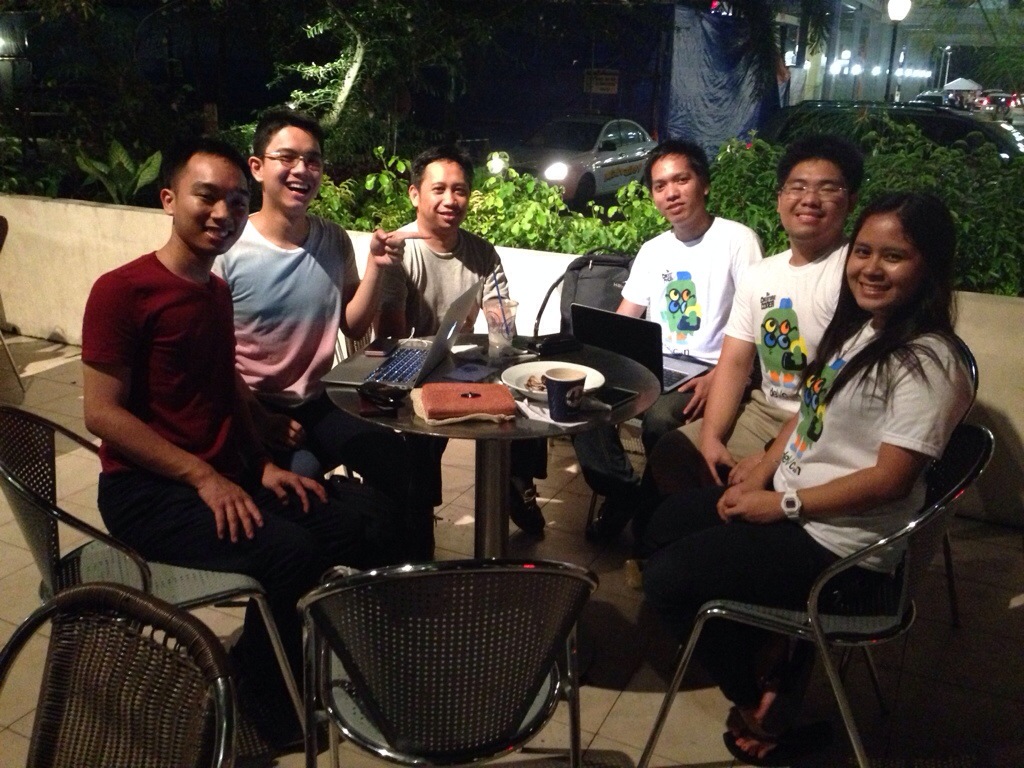 BACK TO GREEN WINDOWS
John, CEO of Ingenuity dropped us off our hotel. The three of us were chatting until we finally decided to sleep past 1AM.
SKIPPED PARADISE RESORT, SAMAL ISLAND
We were planning to go Samal island to have breakfast at 7AM. Well, it didnt push through because we woke up past 9am already. Lol. What we did? We just played Monopoly Deal, our favorite!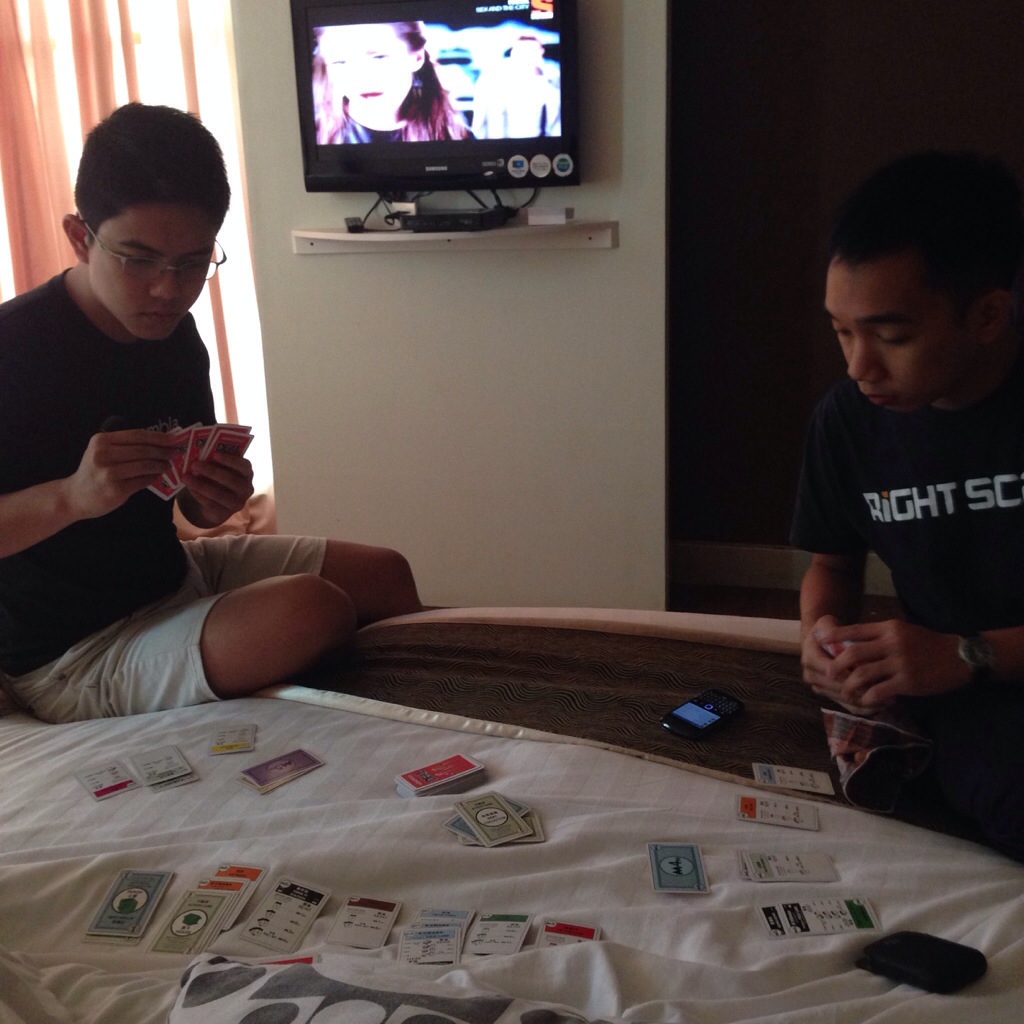 SM Lanang
At lunch while Mike had to meet his relatives for lunch, Terence and I went to SM Lanang.
OFF TO MANILA
At 2PM we went to their airport, bought pasalubong and waited for our plane. Goodbye beautiful Davao! Until we meet again! For Terence, it was goodbye awesome LTE-everywhere-city!