SMART Developer Network (DevNet) in partnership with Developers Connnect (DevCon) Philippines organised the first CDO Developers Geek Up last February 8, 2013 (Friday) 8PM at Bourbon Street Bistro, JR Borja Ext., Cagayan de Oro City.
CDO Developers Geek Up was an informal mini-gathering of professional developers in Cagayan de Oro City. Its aim was to provide an opportunity for the developer community to learn about SMART's technology platforms, as well as network with fellow developers.
On going that night was the 6th Quantum and IT Convention (QITC). Paul Pajo, Developer Evangelist of SMART DevNet and also a QITC speaker initiated the idea of gathering developers that might be interested with SMART's development platforms, APIs and tools.
The geek up started with a getting-to-know-you session with all of the attendees. Then Paul made a short talk on SMART DevNet and shared the opportunities, APIs and tools SMART offers. There were also sharing of the background of the IT scene in the city as well as initiation of future local tech events.
Joining the geek up past 9PM were the QITC speakers Mr. Earl Martin Valencia, President and Cofounder of IdeaSpace Foundation and Ms. Michie Ang, winner of 3rd Startup Weekend Manila, 2nd Startup Weekend Cebu and Hack2Hatch 2012.
The event sure was successful thanks to SMART DevNet for hosting the event, DevCon Cagayan de Oro Chapter for helping organize and most importantly to the developers who attended the event!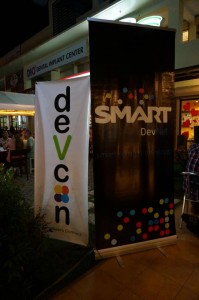 DevCon and SMART DevNet standees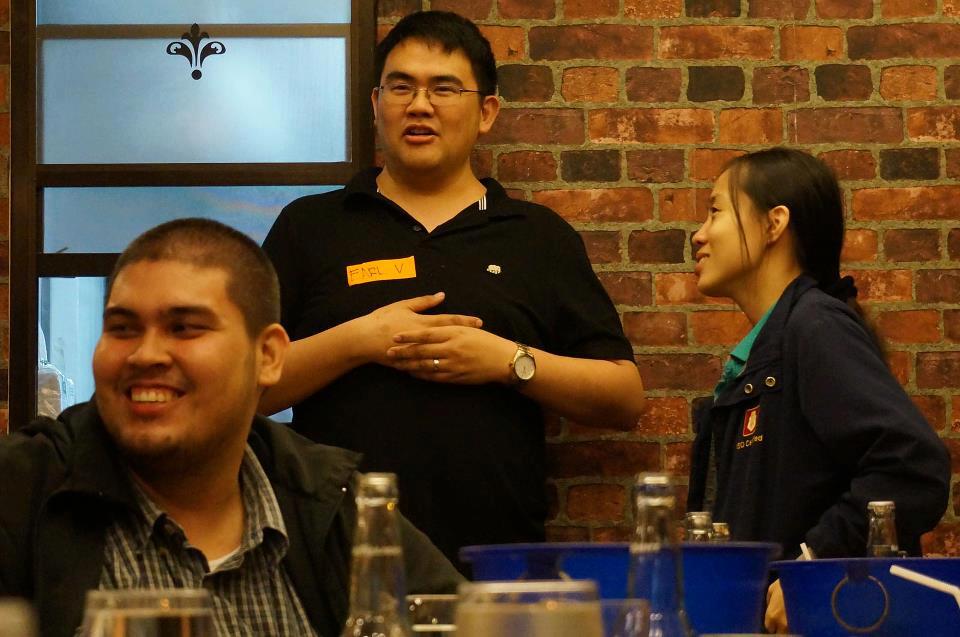 Tensai of DevCon, Earl Valencia of IdeaSpace Foundation and Michie Ang, the Start Up Queen (peace Michie! :P)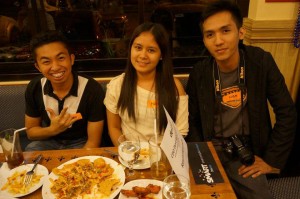 Kenneth, Haifa and Nick
Photo credits to SMART and Nick Calib-og