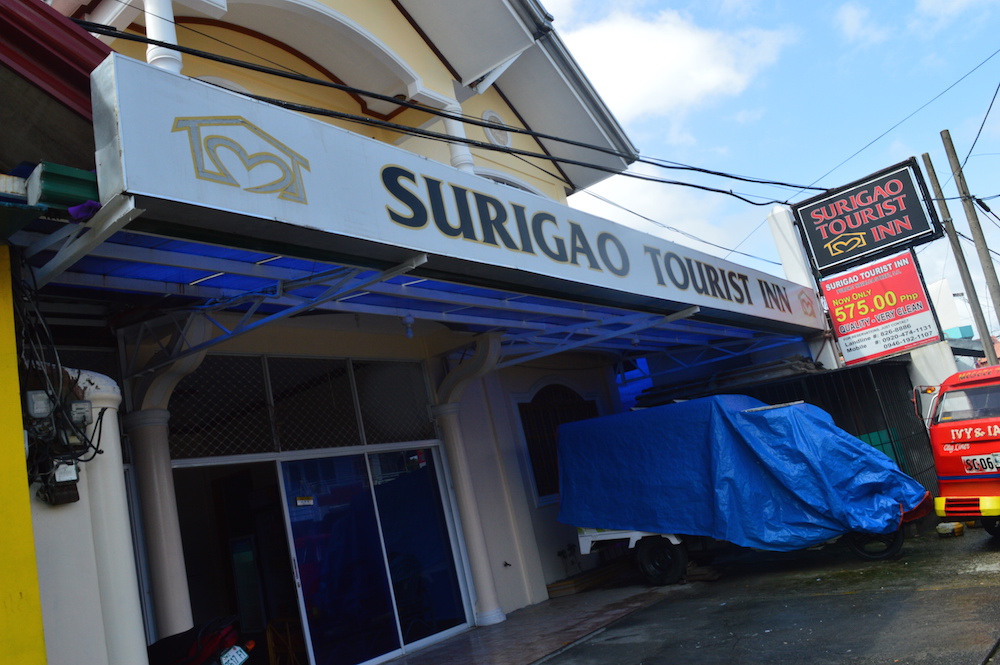 During our trip to Siargao Island, we decided to stay overnight at Surigao Tourist Inn in Surigao City and catch up with the next available ferry ride to Siargao at 12 noon. We booked a Deluxe room via Agoda. We got our room at 15% OFF. I'm sharing a photo of their rates below. Location-wise, it is situation in the city main where many other tourists inns are located.
Place's first impression: NEAT! From floor to tables to closet to bathroom, everything was clean and well organized. Bed and pillows were soft giving guests a comfortable rest. They have hot shower and they provide soap, towels and tissues. Cable TV is also available.
Surigao Tourist Inn is a good place to meet other tourists too as they provide spacious and cozy lobby with tables and big sofas (sorry wasn't able to take a photo). For other stay in essentials like toothpaste or shampoo, there are available at the front desk for purchase.
For food, they don't serve heavy meals but they have cup noodles available and then drinks.
Overall, the place was great! Great in experience and in pockets. Highly recommended!