When we talk of summer, one thing comes to mind: beach!! I've been to many beaches but I'm not as excited as this one because I'm finally completing #13 of my bucketlist: SURFING! Yay!
I went to Baler, Aurora with Franz and friends Melai, Terence, Abby and Jeff last March30-31. After a 5-hour trip on a Genesis Joy Bus (PHP700), we sent to do some side trips. We rented a trycle at PHP800 for the whole day (max 3person per tric). We went to two falls, millenium tree and museums. My favorite would definitely be the trek to Mother Falls and the falls itself! It was enchanting! We tried the famous eat-all-you-can (PHP185), Gerry Shan's place. I stuffed myself with lotsa sweet mangos! Then finally end the day on a cozy bed at Yellowfin (PHP850/per night good for 2).
Then the next day was the most awaited surfing! My instructor was Sui, a 15-year old kid. I failed a lot before I finally got to stand on board but when I got it right, i felt so high! It was something you'd want to feel over and over again! I like my instructor. He makes a point to highlight my progress even how small and we celebrate with a high five when I get it right. Best of summer is just starting!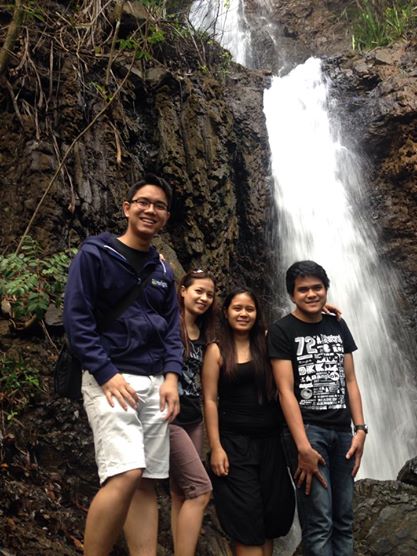 Terence, Melai, Yours Truly and Franz