Its has been awhile! This salad represents my 1st half of the year: healthy, colorful and extra effort in the making.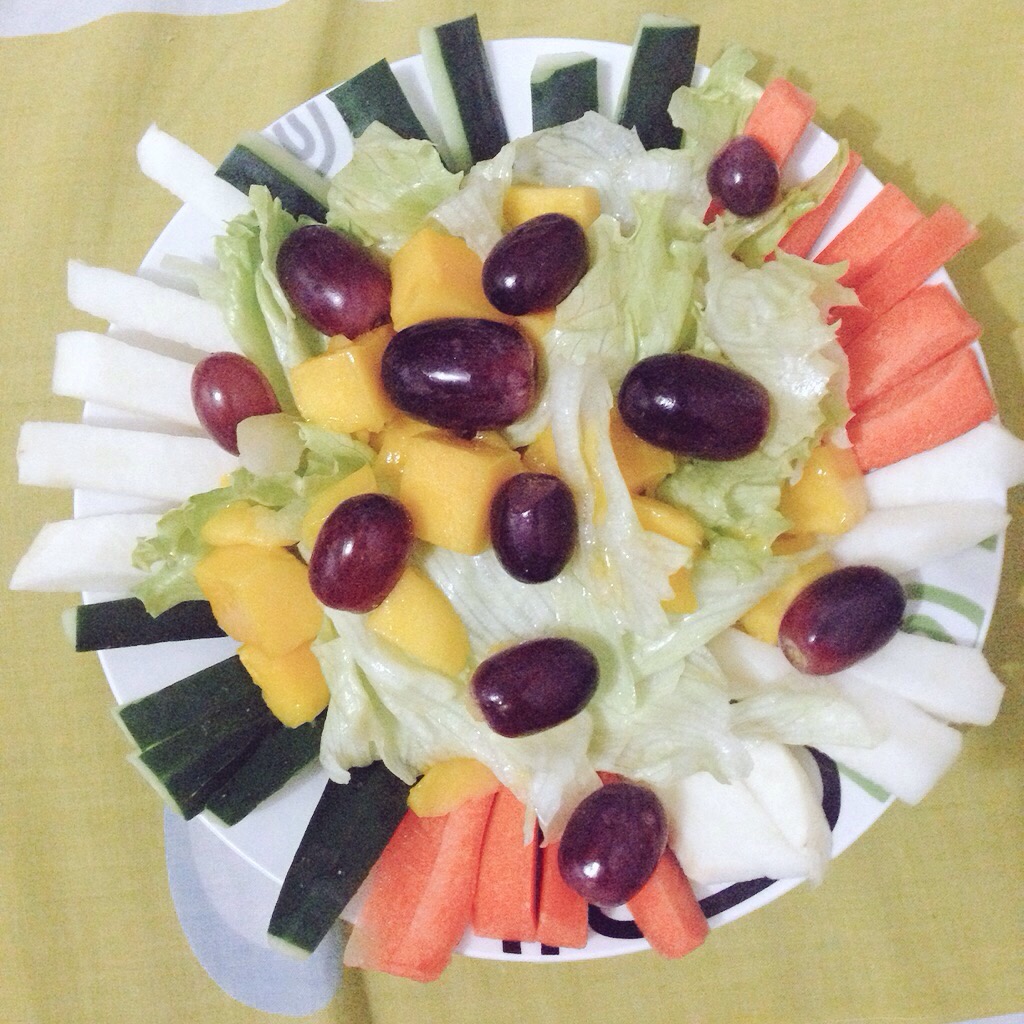 HEALTHY. I started running this January doing 3km, 5km then 7km. Also joined my first gym at Fitness First Platinum RCBC by February.  Come May, I had my first Nutritionist. I was 60kl in January, now Im 53kl. I still can't resist sweets but I learned to manage portions. Thanks to a favorite dress that didn't fit, I wouldn't have taken any steps towards getting healthier!
COLORFUL. Travel will always bring color to someone's life brought about by meeting new people and having new experiences. And I have travelled a loooooot in the first 6 months! In order, I went to Butuan, Surigao, Siargao, Singapore, Malaysia, Cebu, Coron (Palawan), El Nido (Palawan), Puerto Princesa (Palawan), Singapore (again) and Batangas. Crazy! I am living my dreams!
EXTRA EFFORT. That salad took me more than 40mins to peel, slice and arrange! Lol. I think I've never worked in my job (that i really love) as hard as I did in the past months. I still am. While no one is technically pressuring me given the carefree nature of my role, I set a list of expectations for myself to fulfill. Have you tried having an ambitious yet clear picture of what you want to happen where you know it is possible but you just have to work twice as hard? That's where I am now. I'm very grateful to have a talented team of young leaders around me though who share with me the same values and goals. I love how they make me feel anything can be accomplished. So push!
Sometimes we get so much caught up in the fast paced motion of our lives we tend to forget to pause, step back and be thankful for the lessons and accomplishments. Thank you Universe for giving me an amazing 1st Half of 2015!