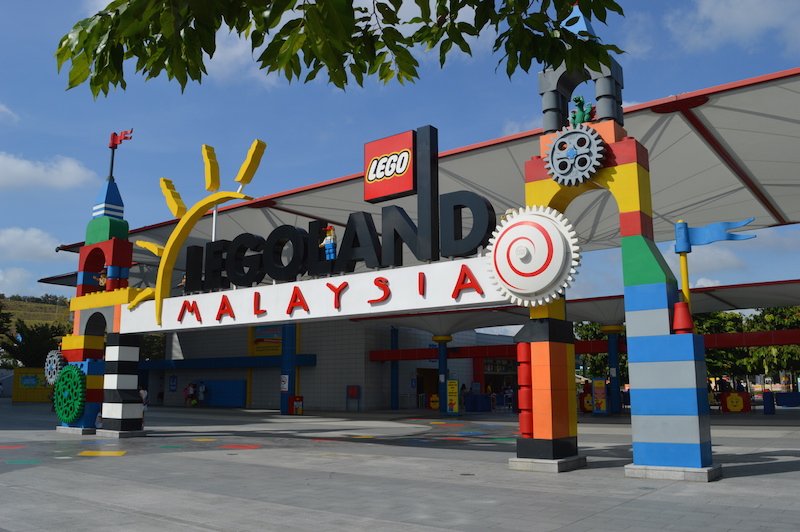 Malaysia is the home of the Petronas Twin Towers (Word's Tallest Building from 1998-2013 and currently ranks 6th) and the first Legoland Park in Asia.
Our first destination in Malaysia was Legoland! We rode a bus from Singapore Flyer then crossing the Singapore-Malaysia border and reaching Johor Bahru where Legoland Malaysia is located.
In Legoland, we were given stamp cards to complete in order to win prizes (Grand Prize was an overnight stay at the Lego Hotel). For the sake of the stamps, we braved ourselves into riding all rides even the crazy wet ones!
We also did the Dr. Heartbeat activity where you get to program a robot to complete a set of tasks. The robot will first stay at the starting point then you'll pre-set its actions to move forward, backward or at angles and then cut strings, shoot targets and remove balls from the sides. Franz and I were the first ones to complete and we were sooo happy!
After Legoland, we travelled around 7 hours to Kuala Lumpur. The next day few days we went on our city tours to visit the famous Petronas Twin Towers, Batu Caves and the Genting Highlands (my first cable car!).
If you're interested in our 7-day Singapore-Malaysia itinerary, see http://tinyurl.com/SG-KL-itinerary. For the expenses, see http://tinyurl.com/SG-KL-expenses.
PETRONAS TWIN TOWERS