I've jumped off cliffs, diving boards and falls for the thrill and butterflies. Luckily, these activities don't require proper swimming skills to enjoy, just guts to stay afloat for seconds until you can reach something (or someone!) to hold-on to. However, so much of these water activities are best experienced without the life vest on, so we learned how to swim.
My big brother recently graduated basic swimming classes with Swim Central and recommended I take the same class. Together with my best friend and travel buddy Kim, we completed the Basic Swimming Program with Coach Mark and Coach Jaze. They're awesome coaches who ensure you got the first drill right before moving to the next one. Since they take few students per session, they can easily see your points for improvement and suggest tips specific for you. I particularly like the casual fun vibes in the class.
The first sessions were focused on learning the different parts of freestyle: flutter kicks, superman, streamline, skating, continuous, continuous with breathing then combining them to do Freestyle. I had difficultly with Freestyle especially the breathing part but after getting it right, you'll feel like a pro! lol. The next lesson was the easier one, Breast Stroke. We did water treading every end of the class. On our last day, Coach Jaze taught Kim and I proper diving with our extra time left.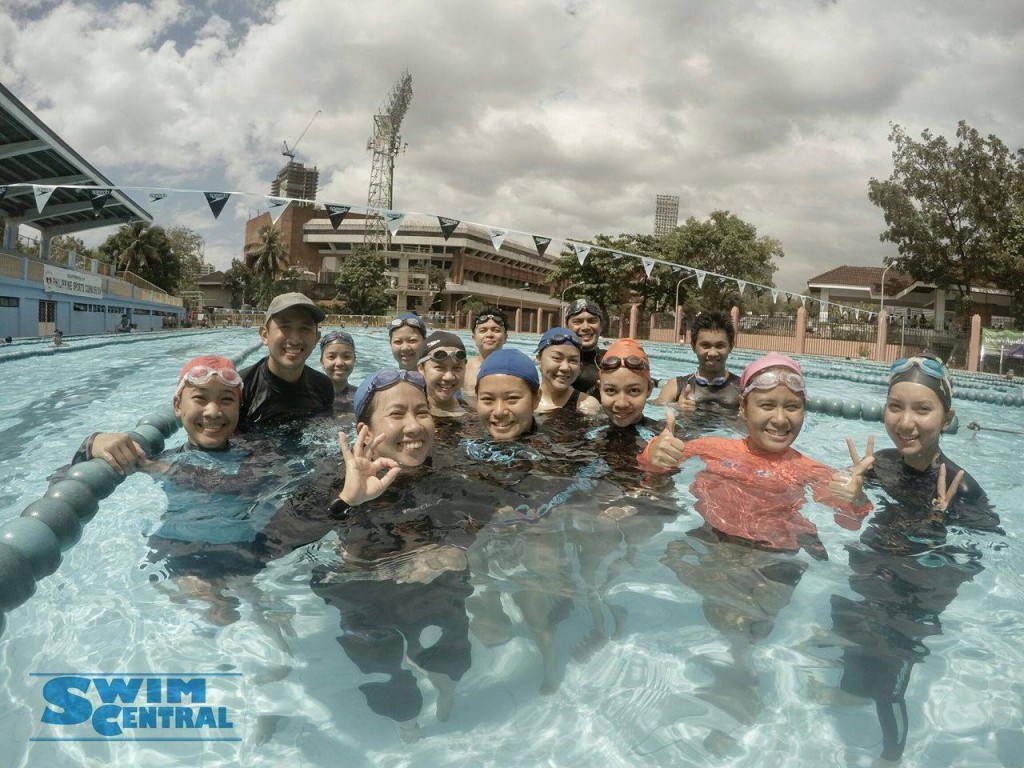 ABOUT THE CLASS
The Basic Swimming Program covers 8 sessions at your preferred venue where you'll learn breast stroke and freestyle plus survival swim (water treading).
VENUES
– ULTRA (Pasig City)
– ARMY GYM (Taguig City)
HOW MUCH:
– PHP 3,500 for 8 sessions for 1.5hours/session
– PHP 60 for Pool Entrance (ULTRA Swimming Pool)
– PHP 20 for Locker (Optional)
MORE INFORMATION
To know more about their programs, visit their Facebook Page. They have almost 6,000 likes now and they respond quickly.
P.S.
They even take videos of you just to see your awkward swims! Oh yeah, that's me below. Don't judge!